Bust your

vicious circle!
Were you also taught, that the only way to get your blood glucose in control is to learn how to carb count correctly with your mealtime insulin? That you could eat anything you want without any negative consequences? And yet, that hypos, scare tissue, insulin resistance and feeling sluggish are part of the game and can not be minimised or even avoided? That putting on weight is totally normal?
I get it. I've been there. 
It's difficult to think different, when no-one tells you any different.
So. Let me tell you this:
You were misled!
The good news are:
You can bust this vicious circle!
With my expertise in nutrition, biology and biohacking,
I developed a science base roadmap focusing on an holistic approach to improve diabetes management. The results have been overwhelming and have made me a truly happy type 1, proving the absolute opposite of those common beliefs.
And I am passionate about showing you how – leaving you with more freedom to do the things you really love.
Because, it's not your fault,
it's not the diabetes' fault.
You were simply never given an alternative!
and find out how you can improve your diabetes
Let's talk!
Get your roadmap to boost
Type 1 management 
All training session will be delivered live via Skype.
You only need a webcam and Skype on your phone or computer.
Happily meet you in person on request.

go free first – enjoy individual in debth training in 1:1 trainings

Full access to all content of my 1:1 classes by joining
Struggling to make these changes all by yourself?
Become part of the HappyTribe School ❤
Learn live with likeminded people those sustainable strategies
that brilliantly transformed my life with type 1!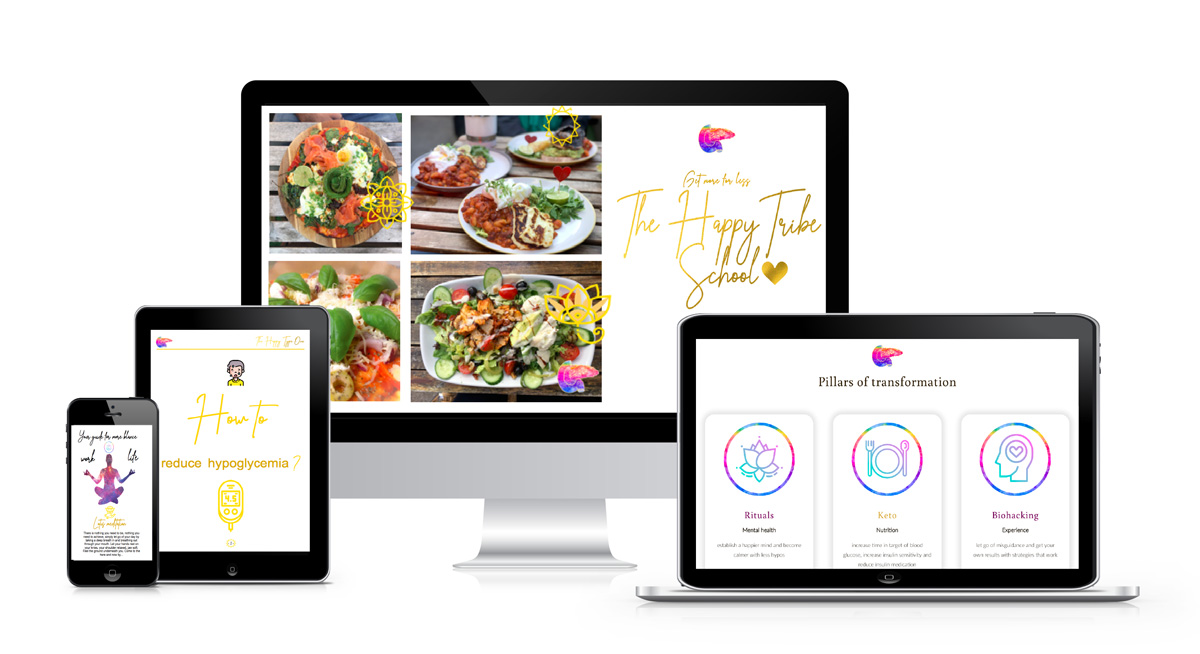 6 weeks of live training Sessions 
& full access to all content
Improve your Hba1c and insulin sensitivity, reduce hypos and be more in control of your body. Have the weight you want and feel overall happier with this mindfulness roadmap into the ketogenic lifestyle.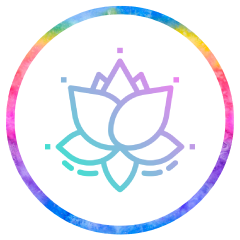 Rituals
Mental health
establish a happier mind and become calmer with less hypos
commitment diary

mp3 meditations

mindfulness practises

affirmation calender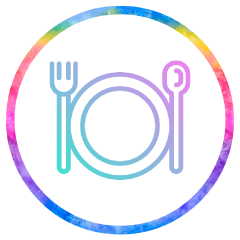 Nutrition
increase time in target of blood glucose, increase insulin sensitivity and reduce insulin medication
126 recipes

3 nutrition plans

shopping lists

weekly action plans

power talks with Q&A
6 weeks programm

10 hours of live training in person

personal What'sApp chat

individual questions answered

accessible from anywhere
Join the next live course
Register your interest to get the Early Bird price guaranteed!
Here are a few questions others have asked me
Questions regarding type 1 in particular:
How to balance irregular blood glucose levels?
How to reduce insulin medication and have more ideal glucose readings?
How to reduce hypoglycaemia by up to 90%?
How to avoid 70% of my hyperglycaemic events?
How to improve my HbA1c?
How to improve insulin sensitivity?
How to overcome insulin resistance?
How to count carbs and why does that not solve the problem?
How to keep or lose weight with type 1?
How to avoid or improve lumps and scare tissue from insulin injections?
How to feel less strained by hypos?
How to be more in control of my own body?
How to improve sleep and avoid interruptions due to hypos?
How to feel free and safe with diabetes management?
How to be mentally more stable and reduce (the risk of) depression?
How to improve mood swings?
How to avoid long term risks such as damage of essential organs?
How to take breaks from T1?
Questions about general health:
How to increase energy and performance levels?
How to reduce sugar cravings?
How to gain a metabolic advantage by fuelling your body from fat rather than carbs?
How to use exercise effectively to balance blood glucose?
How to reduce brain fog?
How to balance hormones and maintain a healthy sex drive?
How to improve immunity and catch less colds?
How to reduce stress levels elevating blood glucose?
How to improve inflammation in the body and therefore one of the root causes of diabetes?
How to ensure pH-neutrality and fight chronic acidosis?
How to feel healthier and truly alive?
How to reduce medication and other treatment costs?
How to improve eating disorders?
How to enjoy food ever again?
How to meditate?
How to improve self-love and acceptance?
How to reclaim my joy of life with this condition?
How to lose fear of hypos, hypers and long term health risks?
Questions on diet and management:
How does a healthy diet look like?
How to eat low carb?
How to get into and stay in ketosis?
How to eat vegetarian or vegan on a ketogenic diet?
How to count macronutrients?
How to measure ketones?
How to use the benefits of fasting safely and effectively?
How to choose the right supplements?
How to minimise fruits and still take in enough essential micronutrients?
How to eat when travelling and eating out?
How to get the most important blood tests done for T1 – even the ones most doctors often sadly overlook?
How to speak with a doctor who does not approve what you need?
How to get in touch with health care professionals supporting this way of life?
How to get in touch with other type 1s who followed your diet and lifestyle already?
Questions concerning the podcast:
How to ask questions for the podcast?
How to get featured in the podcast?
How to send feedback about the podcast?