This week I spoke with the type 1 diabetic and stand up comedienne Laura Menniger from the US. She is founder of LIVabetes, an organisation whose mission is to raise hope, awarness and one million smiles for diabetes research. As a motivational humorist, Laura is assisting others to lead more empowered lives, making peace with an invisable enemy and finding healing through humor. She draws on her medical background of over eight years as a surgical technologist and ninteen years study in the healing arts.

"For me that was the greater challenge,
to make peace with an enemy, that has outposts in your body."
– Laura Menniger –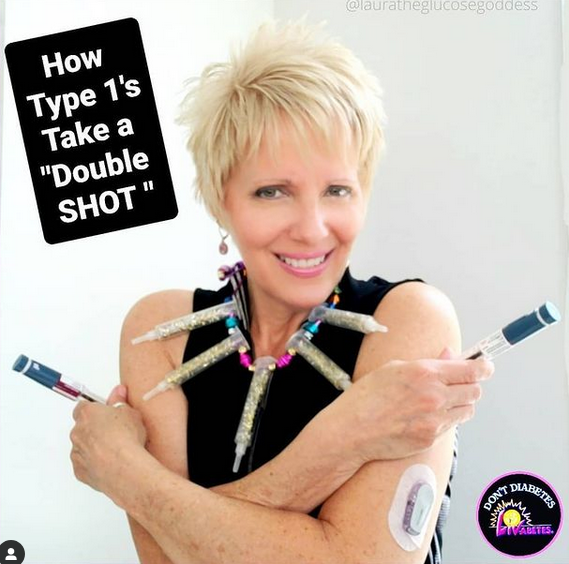 Laura, also called the Glucose Goddess, shares her own healing journey with us and how she went from "death, dying and DIEabetes" to "life, live and LIVabetes", cause "DIEabetes is a disease and LIVabetes is an attitude."
"Diabetes exposes on 2 of life most precious commodity
and that is time and freedom. "
– Laura Menniger –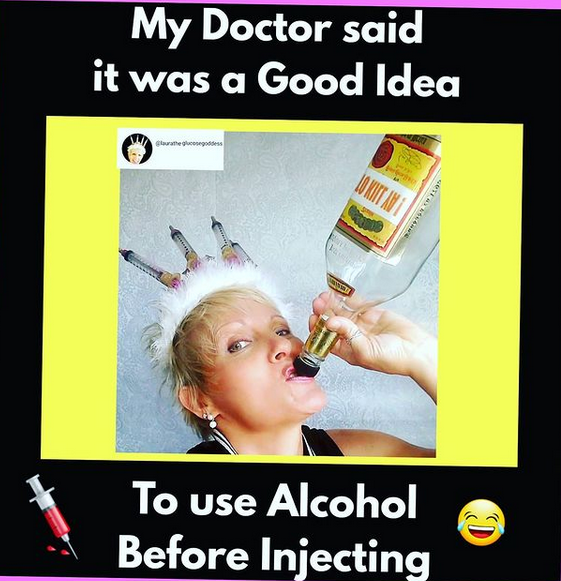 Wanna improve your well-being by running flatter blood glucose lines,
reducing your HbA1c, having less hypos and more time in target range?
If yes, then we need  to   talk !
Drop me a message 👇🏽

As a nutritionist and T1D myself,
I am excited to share how I easily overperform diabetic guidelines
and how we can tackle your individual challenges together!

You are a gift to this world, now go out and shine!
Yours Julia
P. s.: To support this show, please review it on apple podcasts! ⭐⭐⭐⭐⭐
This helps me massively to run and improve this free podcast for you!
Review on: