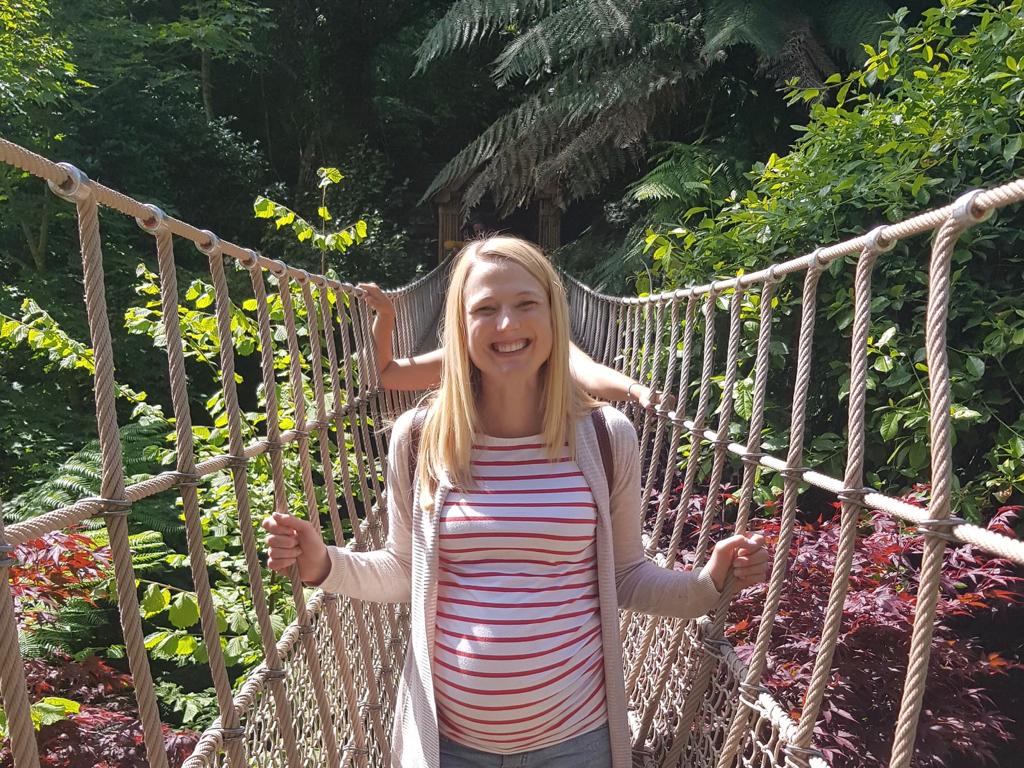 Louise has T1D since 13 years (diagnosed in Kenya) and is just about to get into her first trimester with her first baby. She is works as a dentist in Warwickshire UK. Currently she is using the Medtronic 640G with the Guardian sensor as a cgm (continuous glucose meter) to talk to her pump and manage T1D better during pregnancy.
She shared many insights to her pregnancy, which I summarised for you in this article. Neither Louise nor myself are experts in the field, therefore all information provided are solely based on our experiences in the UK. Any information given is not intended to replace any medical advice given by your health care professional. We recommend you consult your health care professional before following others advice. None associated with TheHappyTypeOne will be liable for any damages or claims 😉
This article is for you
so I very much hope, you find some useful information
and I look forward hearing your from you and your experiences on instagram.
Simply drop me a message or commend on todays posts.
Which medical criteria
is there to become pregnant?
Louise received the recommendation to have a HbA1c of at least: 
< 48 mmol/mol
< 6,8 %
The official guidelines in the UK (NICE) recommend a HbA1c of:
< 43 mmol/mol
< 6.1 %
What are typical stages in pregancy for T1Ds?
 1st stage:
Insulin sensitivity
(in 1st trimester) 
Loss of hypoglycaemia awareness is common.
to help with that, Louise go the Guardian sensor, which can suspense her insulin from the pump
e. g. at night when sleeping.
2nd stage:
Insulin resistance
(in 2nd trimester)
Recommendation here is to pre bolus. Louise started with preblousing 20, then 30, up to 45min before a meal.
Insulin absorption can also be delayed, which can cause hypos many hours later.
The key to good management is checking blood glucose a lot and planning meals well.
How do you manage your diet?
Breakfast
Carb free
–> as insulin is reacting too slow in the morning
e. g. eggs with spinach
Lunch
Low carb
e. g. freezing bread can help with lowering the Glycemic Index (GI)
Dinner
high protein
with lots of low carb vegetables
 Plan exercise around the time you are most insulin resistant.
Doing low impact exercises can help blood glucose management.
Some recommendations are:
walking
yoga
pilates
Which emotional challenges do you face?
 Emotions vary throughout pregnancy but can include:
feeling grumpy 
feeling down
anxiety
feeling frustrated
….when blood glucose readings are bad
Chances for the baby to get T1D is also fairly low:
1:25
if you are under 25 years
1:100 
if you are 25 years and older
and both numbers can vary depending on the age you got diagnosed.
Breast feeding
is known to lower the risk for T1D!
Little side note: Ff only the father has T1D, the chances for the child to get it is 1:17.
And by the way, the general risks due hyperglycaemia during pregnancy is low, if it is only short term.
So stay cool and correct by bolusing 🙂 
How can a partner support?
help with

emotional challenges

coming along

to scans
not eating ones

favourite snacks

(when we can see it)

helping

to restrict alcohol in the house

praise and celebrate her

when doing well with T1D management
you may give

presents

, but avoid giving her her favourite sweets 😉

If you like to speak with Louise, simply drop her an e-mail:
louiseroebuck@outlook.com
 Your feedback matters to me, as this podcast is made for you! So please share your thoughts on todays episode with me on instagram.com/thehappytypeone/. There you can also stay up to date on new episode coming out! 
Do you have questions, ideas or want to be featured in an episode? Fab!
Contact me here:
Your input and ideas help massively to keep my work alive and the love spreading!
You are a gift to this world, now go out and shine!
Yours Julia
P. s.: To support his show, please, please leave a review on apple podcasts or anywhere you listen to this show!
This helps me massively to ran and improve this free podcast for you!