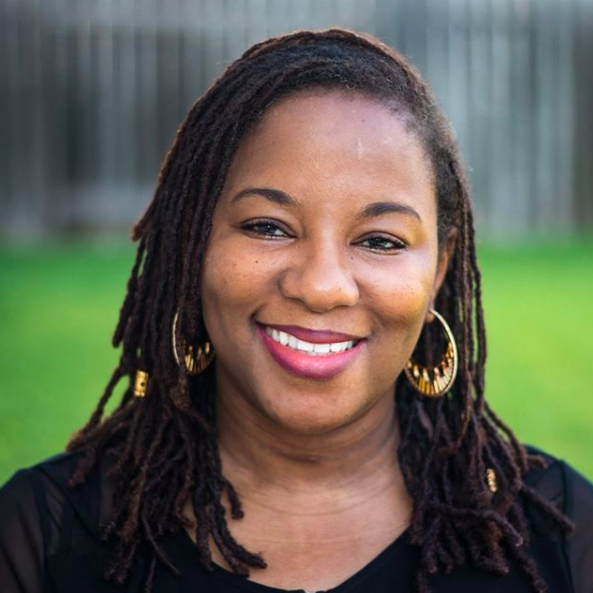 To listen & review click here:

Tayo Oredola is a, Nigerian born, US citizen, food photographer, recipe developer and blogger of keto and low carb African-inspired recipes! Tayo began quite sceptical with the keto diet in order to loose some weight a few years ago. But she noticed that her health problems such as migraines, nausea, joint pain and elevated blood glucose levels of a pre-diabetic disappeared. That was when she went full time low carb. Listen to her unbreakable passion for African dishes on the episode!
We also talked about:
✨ her personal health improvement with keto
✨ ideas for making high carb Africain dishes lowcarb
✨ fufu, moi-moi and ogbbono
✨ her family being partially on low carb

"Going low carb
turned out to be one of my
best decisions in life!"
RECIPE
Keto spicy chicken wings
for the entire family
Only for a short time available!
Recipe under "Free Download" on top of this page!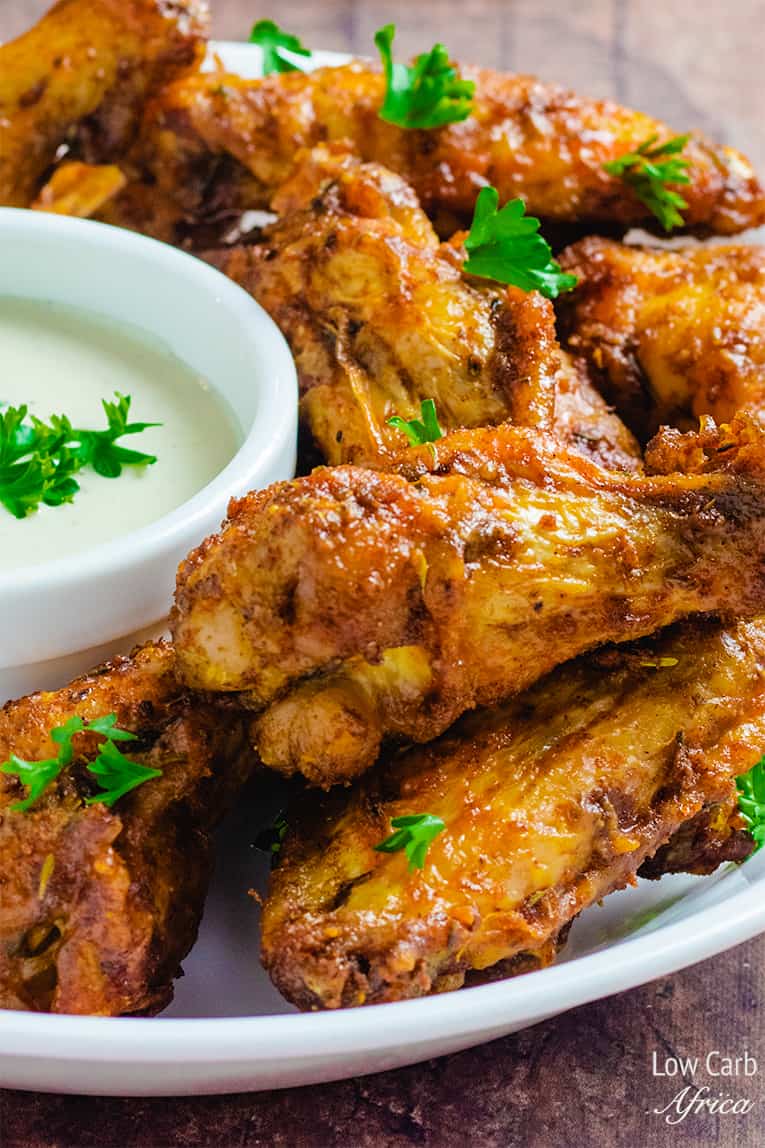 More recipes
Wanna know what "Efo Riro" is?
"Efo Shoko'"(Lagos spinach) or 'Efo Tete" (African spinach) are the names of the local spinach Nigerians use for this dish.
Efo Riro is then the final dish, which is a delicious, healthy and easy to make spinach stew.
It is popular among the Yoruba tribe but variations can be found in other West African countries like Nigeria, Ghana, and Cameroon.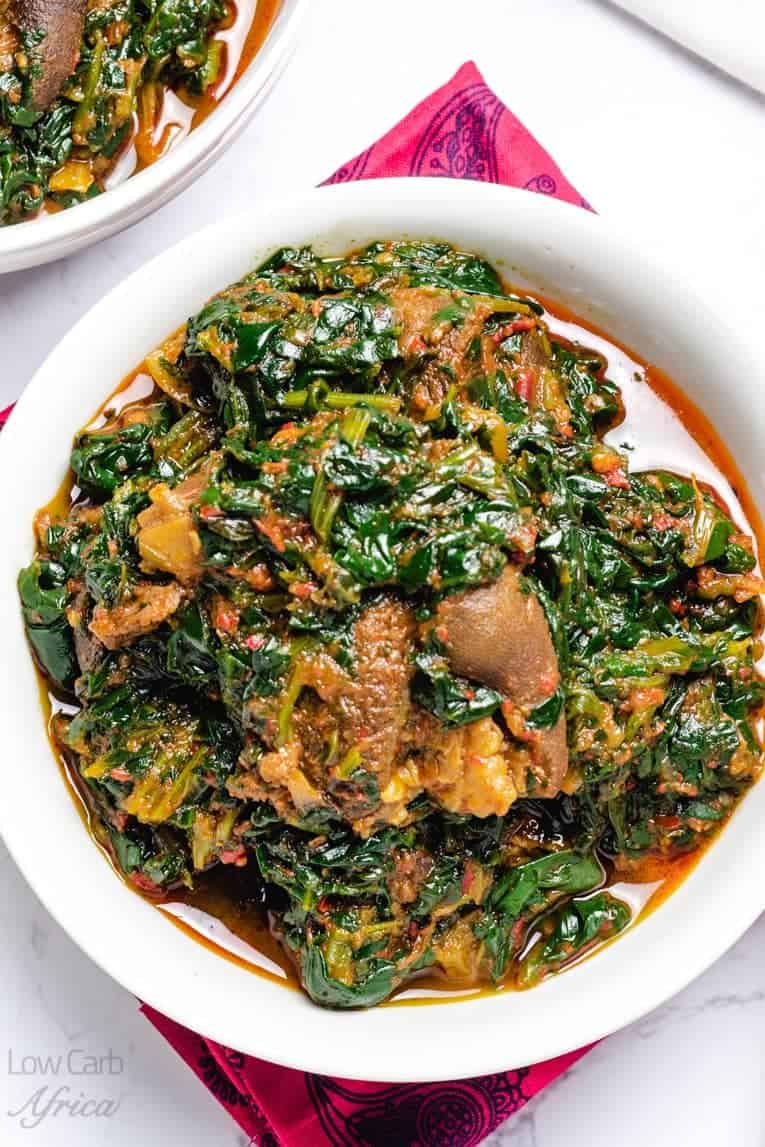 Ingredients
8 cups spinach chopped
200 g goat meat or any meat of choice
2 cups mushrooms
½ cup palm oil or olive oil
2 plum tomatoes also known as roma tomatoes
1 red bell pepper
1 habanero pepper
1 onion
¼ cup water or stock optional
2 tsp bouillon powder
2 tsp cayenne pepper
1 tsp black pepper
2 tsp ground crayfish
1 tsp pepper flakes optional
1 tsp salt or to taste
Preparation
1. Blend tomatoes, red bell pepper, habanero pepper and half of the onion together using a food processor.
2. …..read full recipe here.
This recipe serves 8 and contains 5 net carbs per serving.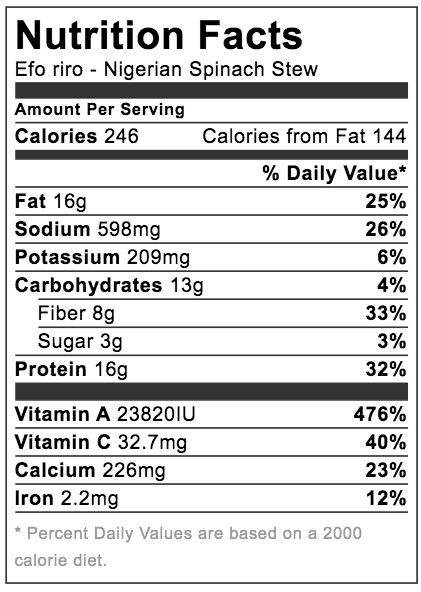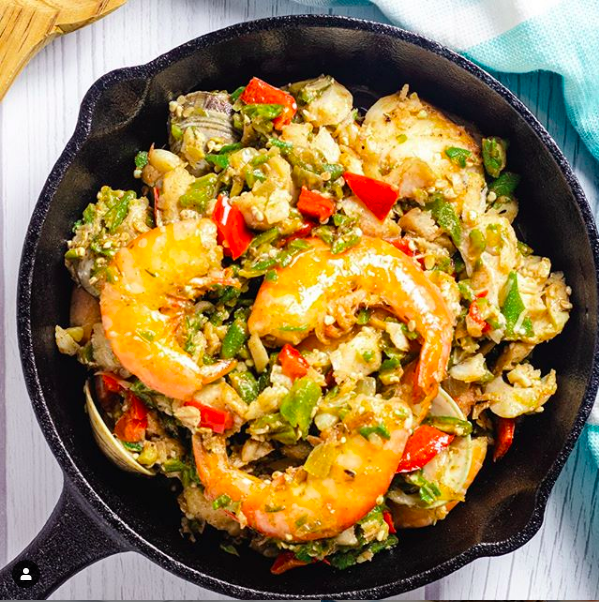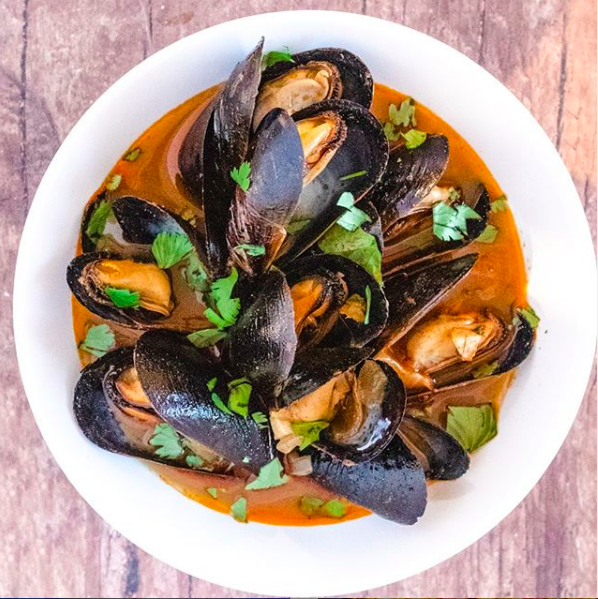 Your feedback matters to me, as this podcast is made for you! So please share your thoughts on todays episode with me on instagram. There you can also stay up to date on new episode coming out! 
Do you have questions, ideas or want to be featured in an episode? Fab!
Contact me here:
Your input and ideas help massively to keep my work alive and the love spreading!
You are a gift to this world, now go out and shine!
Yours Julia
P. s.: To support his show, please, please leave a review on apple podcasts
or anywhere you listen to this show!
This helps me massively to ran and improve this free podcast for you!
 To listen & review click here: